Yamato Transport U.S.A., Inc. is a fully owned subsidiary of Yamato Holdings Co., Ltd., the #1 logistics service in Japan.
We support our customers' cross border business with high quality services in logistics, air freight, ocean freight, customs brokerage, international moving, and express parcel delivery. With our extensive YAMATO global network and almost 100 years of experience, we are ready to support our customers. Contact us now to find a solution that resolves all of your shipping and import/export needs on a global basis.
U.S. OPERATIONS
Subsidiary Company Name
Yamato Transport U.S.A., Inc.
Headquarters
Los Angeles, CA
(Incorporated in New York)
Established
3/10/1980
Capital
$4,659,000
President
Hiroyuki Mizushima
Branch Offices
24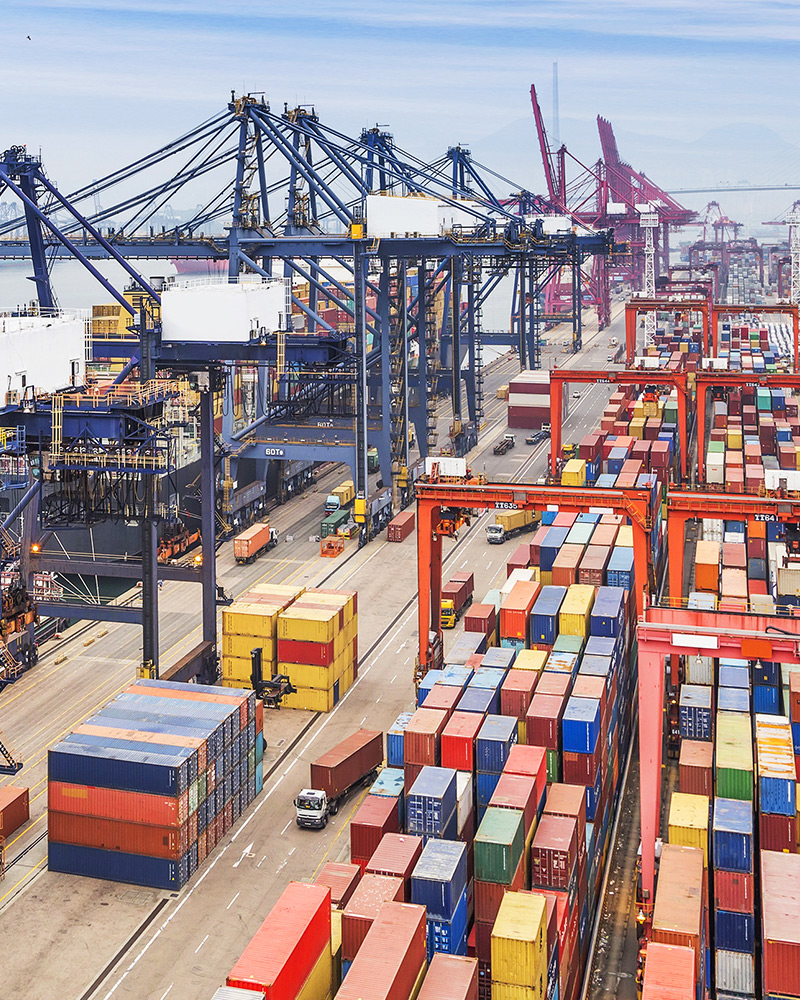 CORPORATE HEADQUARTERS (Los Angeles)
1055 W. Victoria Street, Compton, CA 90220 / 424-529-5000
BOSTON
3 Enterprise Road, Suite 3D,
Billerica, MA 01821
781-938-6400
HARTFORD
1000 Old County Circle, Unit 108,
Windsor Locks, CT 06096
860-654-0690
NEW JERSEY
20 Murray Hill Parkway, Suite 160
East Rutherford, NJ 07073
201-863-9238
201-583-9696 (MOVING)
NEW YORK CITY
145-61 155th Street,
Jamaica, NY 11434
718-723-1988
WASHINGTON DC
22930 Quicksilver Drive, Unit 115,
Dulles, VA 20166
703-661-3501 (TA-Q-BIN)
908-344-3803 (MOVING)
CHARLOTTE
652-H Griffith Road,
Charlotte, NC 28217
704-519-0311 (TA-Q-BIN)
908-344-3803 (MOVING)
ATLANTA
4341 International Parkway, Suite 101,
Atlanta, GA 30354
404-363-6062
DETROIT
11701 Metro Airport Center Drive, Suite 103,
Romulus, MI 48174
734-941-6081
734-941-3240 (MOVING)
CHICAGO
920 Dillon Drive,
Wood Dale, IL 60191
630-595-8114
630-521-9290 (MOVING)
COLUMBUS
3033 International Street,
Columbus, OH 43228
614-850-7370
LOUISVILLE
4603 Allmond Avenue, Suite A,
Louisville, KY 40209
502-380-3939
NASHVILLE
1439 Donelson Pike,
Nashville, TN 37217
615-367-6900
DALLAS
1225 Mustang Drive, Suite 700,
DFW Airport, TX 75261
817-481-9980
HOUSTON
4300 Campbell Road, Suite 100,
Houston, TX 77041
713-984-8930
SEATTLE
18271 Andover Park West,
Tukwila, WA 98188
206-292-9696
PORTLAND
6135 NE Pinefarm Court, Suite 190,
Hillsboro, OR 97124
503-255-1885
SALT LAKE CITY
2371 S. Presidents Drive, Suite B,
West Valley City, UT 84120
801-886-9699
SAN FRANCISCO
6839 Mowry Avenue,
Newark, CA 94560
650-324-9666
650-324-9625 (MOVING)
LOS ANGELES 1
21136 S. Wilmington Ave Unit 100,
Carson, CA 90810
310-338-1400 (FORWARDING)
310-885-5400 (MOVING)
LOS ANGELES 2
1055 W. Victoria Street,
Compton, CA 90220
424-529-5000 (HQs)
310-885-5630 (TA-Q-BIN)
SAN DIEGO
8940 Activity Road, Suite A,
San Diego, CA 92126
858-586-0750
HONOLULU
99-1450A Koaha Place,
Aiea, HI 96701
808-422-6000
TORONTO
6330 Viscount Road,
Mississauga, Ontario L4V 1H3
905-677-2022
VANCOUVER
Unit 60, 9500 Van Horne Way,
Richmond, B.C. V6X 1W3
604-273-9625
MEXICO
Parque Tecnoindustrial Castro del Rio Av. Rio Segura #267-A,
Irapuato, Gto., Mexico C.P. 36810
52-(462)-6937-101
INVESTOR INFORMATION
YAMATO Transport USA is part of YAMATO Holdings, Japan's largest door-to-door delivery service company with a market share of 46.7 percent. YAMATO's black cat logo and delivery service is as well known in Japan as is the Coca-Cola logo in the US.
There has never been a better time to invest in YAMATO. Demand for shipping and moving services has never been higher. With the advent of online shopping via smartphones, e-commerce will continue to provide solid growth. Increased urbanization is found worldwide, with explosive demand for increased online retail, more business opportunities and newer business models for YAMATO to service.
With increasing traffic congestion and pollution, the need for convenient, timely ways of obtaining products will continue to increase. YAMATO has planned for these challenges, with service excellence and innovations such as TA-Q-BIN logistics.
With our "Value Networking" design and robust corporate culture, YAMATO believes that commitment to Corporate Social Responsibility leads directly to sustained growth.
Yamato Holdings Co., Ltd.
http://www.yamato-hd.co.jp/english/index.html
Yamato Transport Co., Ltd.
http://www.kuronekoyamato.co.jp/en/
Yamato Transport Co., Ltd. International Freight Service
https://www.global-yamato.com/business/service/ygl/index.html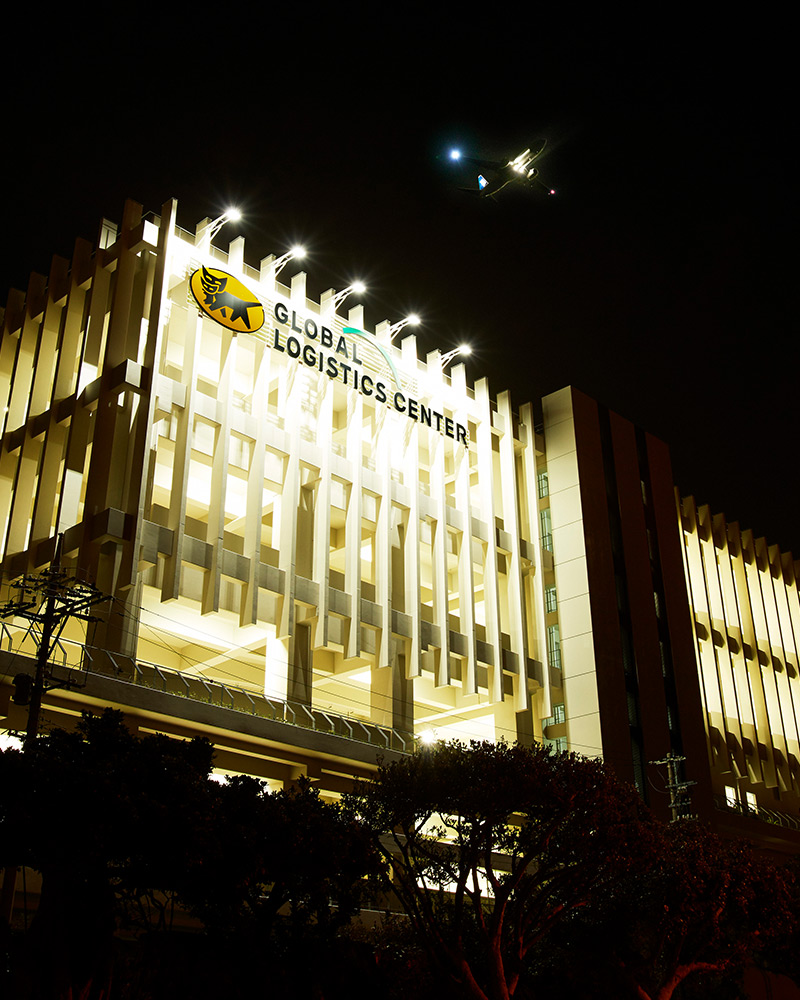 The YAMATO Cat
Designed in 1919 by YAMATO founder Yasuomi Ogura, our logo featuring a black cat surrounded by a yellow oval has been a good luck charm for us for almost 100 years. Ogura originally founded YAMATO as a short haul transport business. In the beginning, his delivery fleet consisted of just four trucks and three business precepts.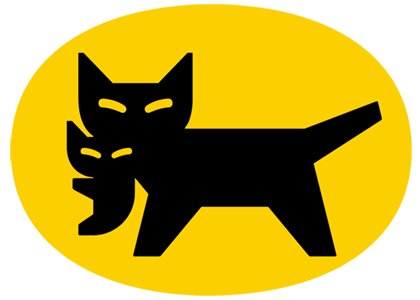 1

WE ALL REPRESENT THE COMPANY.
2

WE CONNECT OUR CUSTOMERS' HEARTS WITH EVERY DELIVERY.
3

WE CONDUCT OURSELVES BOTH PROFESSIONALLY AND ETHICALLY.
The mother cat carrying the kitten in her mouth symbolizes our promise that items entrusted to YAMATO for shipping or moving will be treated with the utmost care. Our "cat logo" is as familiar to the people of Japan as the UPS logo is in the United States. Today, YAMATO is Japan's largest door-to door delivery company, holding in excess of 40 percent of the courier market.
With literally thousands of employees worldwide, YAMATO has become a multi-billion dollar business. But the precepts of Yasuomi Ogura and the care given to each client remain unchanged. Whether you are shipping products or moving important items, trust YAMATO.