The YAMATO Cat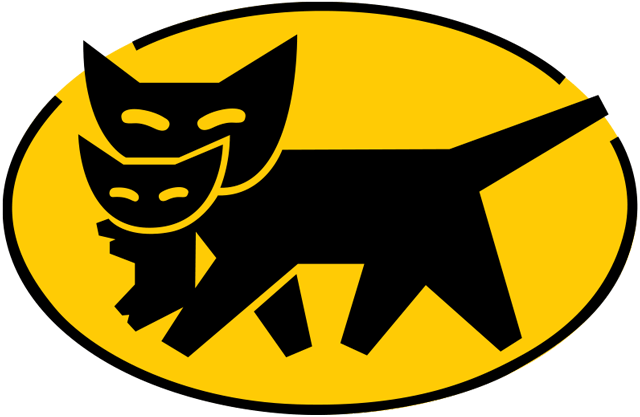 Designed in 1919 by YAMATO founder Yasuomi Ogura, our logo featuring a black cat surrounded by a yellow oval has been a good luck charm for us for almost 100 years. Ogura originally founded YAMATO as a short haul transport business. In the beginning, his delivery fleet consisted of just four trucks and three business precepts.
1 WE ALL REPRESENT THE COMPANY.
2 WE DELIVER WITH A PERSONAL TOUCH.
3 WE WORK WITH GRATITUDE AND POLITENESS.
The mother cat carrying the kitten in her mouth symbolizes our promise that items entrusted to YAMATO for shipping or moving will be treated with the utmost care. Our "cat logo" is as familiar to the people of Japan as the UPS logo is in the United States. Today, YAMATO is Japan's largest door-to door delivery company, holding in excess of 40 percent of the courier market.
With literally thousands of employees worldwide, YAMATO has become a multi-billion dollar business. But the precepts of Yasuomi Ogura and the care given to each client remain unchanged. Whether you are shipping products or moving important items, trust YAMATO.