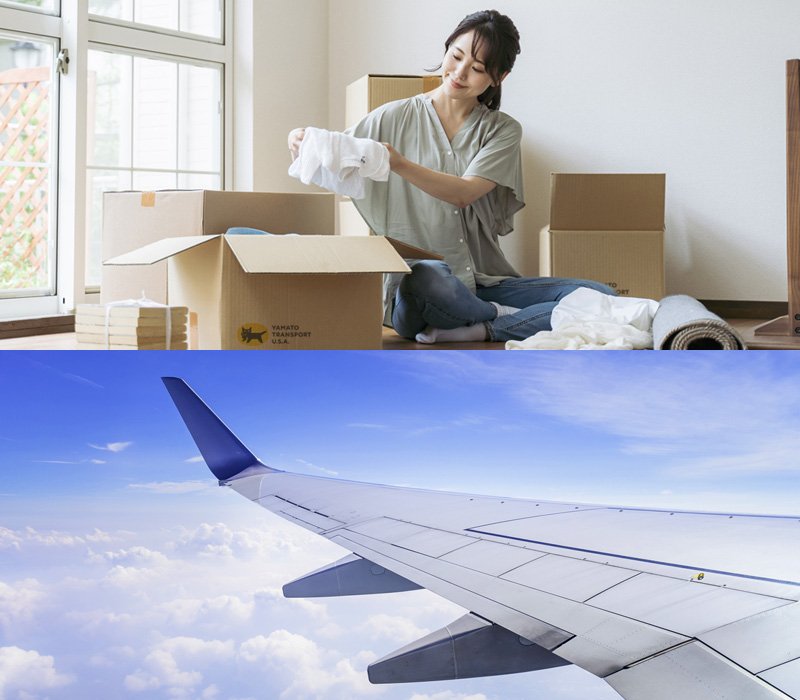 Ship it Today, Get it Next Week※1
Self packing, Simple plan
All of your personal items will be shipped by air. Swift and simple moving service.
*1 Approximately 7 to 10 calendar days in delivery from the shipping date.
Self Pack / Air Features
All personal effects must fit into Kuroneko box Large or Kuroneko box small.
Box will be delivered at your request.
Packing service is not included.
Tanshin Plan Air rate is determined by the number of boxes and weight.
Boxes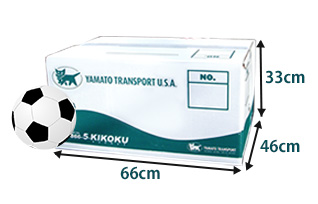 Kuroneko Box (Large)
For clothing, electronics, kitchen goods, etc.
18in x 26in x 13in
(The maximum weight 25kgs / box)

---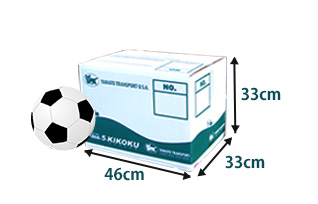 Kuroneko Box (Small)
For books, toys, small personal items, etc.
18in x 13in x 13in
(The maximum weight 25kgs / box)

Size & Rate
Branch Office and the rate:
State
Branch Office
Minimum
Up to 125kg
Small
Up to 250kg
Regular
Up to 375kg
Extra
Up to 500kg
*Additional charge will occur for Okinawa and remote islands. Please ask us for these prices directly.
---
Loading Image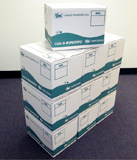 Minimum
Up to 10 small boxes
or up to 5 large boxes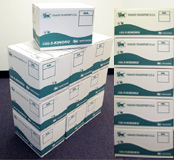 Small
Up to 20 small boxes
or up to 10 large boxes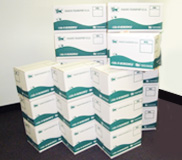 Regular
Up to 30 small boxes
or up to 15 large boxes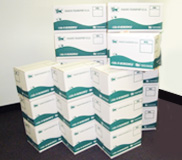 Extra
Up to 40 small boxes
or up to 20 large boxes
Please contact us for the rates from the city not listed in the chart above.
---
Charges included
Fuel Surcharge.
Packing supplies.
The insurance fee for loss or damage limited up to US $20,000 with declared value.
---
Charges not included
Packing service.
Duties and tax, port handling fees and other customs charges.
Other fees may apply due to other conditions.
Service Flow
Step1. Fill Out the Inquiry Form on the Website
Our agent will contact you for more information.
Step2. Delivery of starter kit
You will receive the customs declaration forms and packing supplies.
Step3. Pack your items
Pack your personal belongings and prepare the customs declaration forms.
Step4. Picking Up
When your packages are ready, schedule a pick-up with our branch office.
Step5. Shipping
Your packages will be consolidated and transported to Japan.
Step6. Import Customs Clearance
In order to process customs clearance, you need to file the customs declaration forms at the Japan customs when you arrive.
Step7. Delivery
Your packages will be delivered to the final destination.
Terms of Use
For payment, please follow the card payment instructions send by e-mail and make payment at the place of departure.
You will need to prepare 2 copies of declaration forms of your personal items for the customs when you arrive Japan.
Additional charges may apply when shipping to Okinawa.
Packages cannot be sent to multiple address.
We do not provide unpacking service.
---
Restrictions and limitations:
Alcoholic beverages – limited 3 bottles approx. 760cc
Cigars – 100 Cigars
Quasi-drugs – amount for use for a period for 2 months
Disposable contact lens - amount for use for a period for 2 months
Cosmetics – 24 applications
No person shall bring hunting guns, air guns, swords, etc. into Japan without a permit to possess
Prohibited:
Heroin, cocaine, opium, stimulants, psychotropic substances, and other narcotic drugs
Firearms, ammunition, and pistol parts
Explosives
Precursor materials for chemical materials
Counterfeit, altered, or imitation coins, paper money, bank notes, or securities, and forged credit cards
Obscene or immoral materials such as pornography, and child pornography
Articles which infringe upon intellectual property rights
Meat products, plants, vegetables and fruits
Please feel free to contact us for details.