Yamato Gives Customers Detailed Shipment Updates via Proprietary Dashboard
08.12.2019 | Category, Blog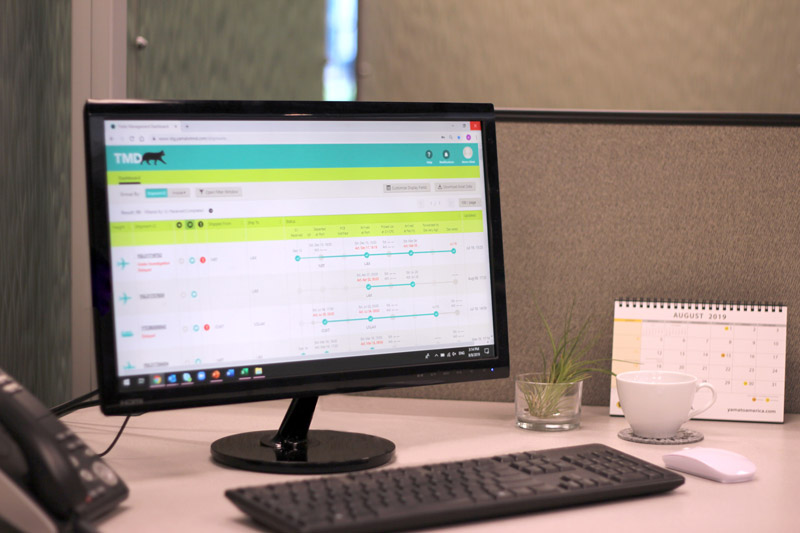 The questions seem simple enough. "Where's my freight and when will it get here?"
For customers working a complicated global supply chain where timing is everything, it's more important than ever to know the exact status of a shipment. Enter YAMATO's new Trade Management Dashboard or TMD.
The TMD is Yamato's freight forwarding cargo visibility solution. In other words, it's a dashboard that enables customers to understand the status of their global supply chain at a glance via a simple, easy to read interface. Customers now have detailed information for each of their shipments. How does it work? A complex array of interactive internal and external technologies throughout the supply chain are monitored continuously by the TMD. When a customer queries the status of a shipment, up pops the Dashboard with accurate and prompt information. Whether the shipment was sent via air or ocean, all the information is here - shipping, destination, port updates, facility arrivals and final delivery. Even when away from the Dashboard, the interactive TMD will provide customer updates via email of shipment delays, status changes, or other issues requiring prompt attention.
TMD will be officially released at the end of the year for all US import customers and then expand globally to Japan, Asia and other countries/regions of the world.