YAMATO CELEBRATES Notable Anniversaries In Japan and US
03.24.2020 | Category, Blog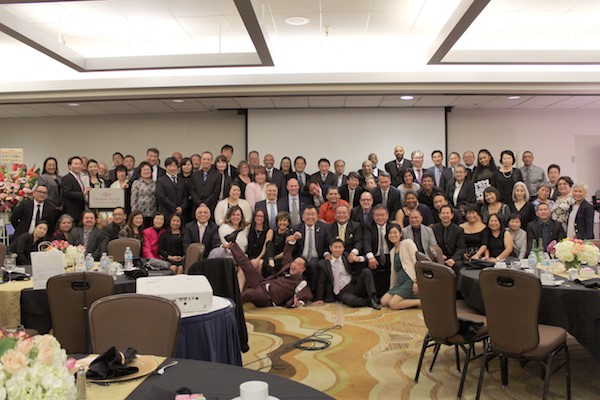 YAMATO recently celebrated two awesome anniversaries; 100 years of shipping excellence in Japan and 40 years in the US. In the US, YAMATO invited employees to participate in ceremonies and a party in Los Angeles. In Japan, hundreds of team members came together in Tokyo to mark the company's first 100 years.
YAMATO has an amazingly rich legacy. The company was started in 1919 by Yasuomi Ogura with three founding principles:
1.)  We all represent the company.
2.)  We connect our customers' hearts with every delivery.
3.)  We conduct ourselves both professionally and ethically.
Our black cat logo featuring a mother cat carefully carrying a kitten symbolizes our promise that items entrusted to us for shipping and moving with utmost care. 100 years young, YAMATO is now Japan's largest door-to door delivery company, holding in excess of 40 percent of the courier market.
Now forty years young, Yamato Transport U.S.A., Inc. is a fully owned subsidiary of Yamato Holdings Co., Ltd., the #1 logistics service in Japan. Four decades of support for customers' cross border business offering high quality logistics, air freight, ocean freight, customs brokerage, international moving, and express parcel delivery services.
Today, with literally thousands of employees worldwide and billions in revenue, YAMATO is just beginning. With the explosion of e-commerce companies like Alibaba, Rakuten and Amazon, the future of shipping and YAMATO is very bright. Reason to celebrate!