Spotlight – Koji Homma – President and CEO, YAMATO TRANSPORT USA
10.13.2020 | Category, Blog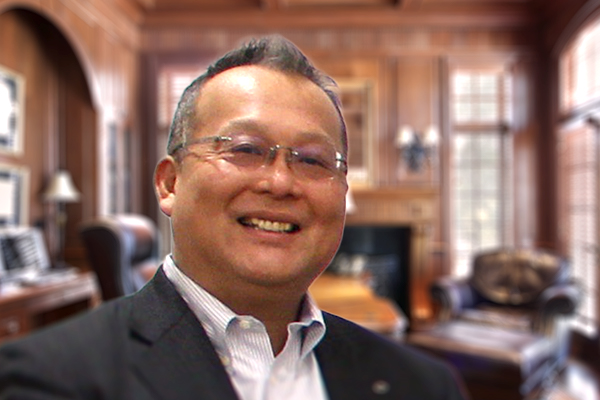 Each month we usually post an Employee Spotlight profiling a high performing YAMATO team member. This month we had the chance to interview Koji Homma, President and CEO of YAMATO Transport USA. Mr. Homma has spent 32 years working with the Yamato Group of Companies. His experience encompasses all aspects of global shipping and logistics, including business development, process automation and setting up company divisions globally. Talking with Mr. Homma, you can tell he is more excited than ever about what lies ahead for YAMATO.
Mr. Homma has served as President and CEO of YAMATO USA since 2018. Born in Tokyo, Mr. Homma majored in Economics at Nihon University. As technology changed the pace and platforms of the global business landscape, Mr. Homma spent his pre-USA years in Asia and Europe initiating YAMATO's move towards automation and web-based customer support systems. With continued focus on technology, he established a joint venture with Deutsche Post to intensify direct marketing activities for cross border e-commerce business opportunities. He established subsidiary companies in Vietnam and Indonesia and also developed strategic business alliances in the medical logistics industry with health care giants like Cardinal Health and Johnson & Johnson.
Early on Mr. Homma foresaw the rise of e-commerce, then supported YAMATO's latest R&D programs working on innovative customer dashboards, unmanned electric parcel transport and the ongoing evolution of international customs brokerage. But what he thinks will drive all of these technologies is the widespread adoption of 5G. "Throughout my career, I have been propelling the YAMATO group forward," says Mr. Homma. "As technology changes global business, we're making major strides toward applying 5G based applications. With this, we'll be able to support our customers better and more efficiently than ever."
Mr. Homma wants to make clear what's happening in the logistics industry. "5G and YAMATO are about to make worldwide shipping and moving services faster and safer and more environmentally friendly than ever," says Homma. "I am dedicating myself to modernizing Yamato by re-inventing itself through the concept of "Yamato 2.0" - to boldly introduce new technologies and new ideas in this fast-paced environment." The CEO now works out of YAMATO's Los Angeles office.