Talent Profile – Susan Friend Senior VP of Customs Brokerage – YAMATO USA
11.20.2019 | Category, Blog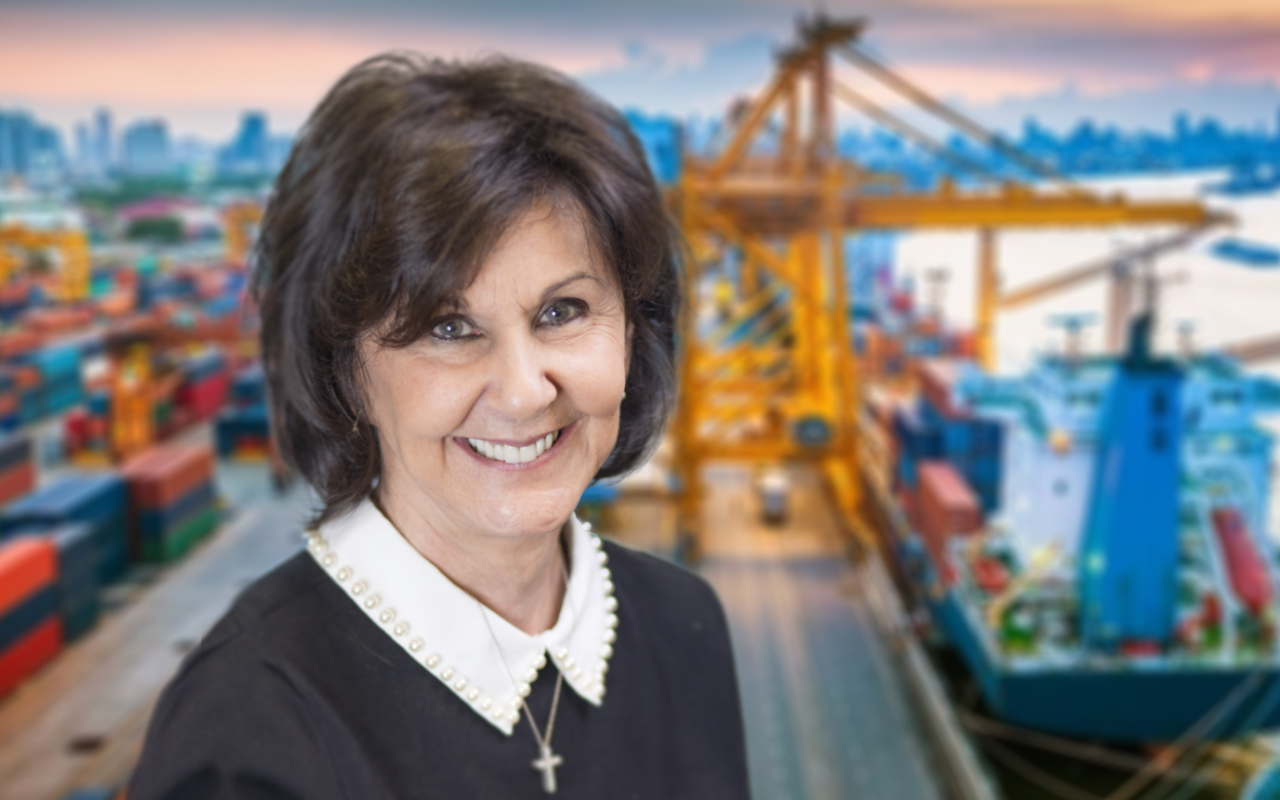 Susan Friend has been with YAMATO Transport U.S.A. for over thirty years. Now the highest-ranking female at YAMATO, she says she has, over the years, witnessed a lot of changes at the company and within the industry.
Starting in 1985 as a Custom Entry Writer for the port of Chicago, Susan watched as YAMATO consistently applied technology to maximize efficiencies and streamline operations. "When I started working, we were only generating about $5 million a year. Everybody was using typewriters and smoking cigarettes at their desk,"  she laughs. "The way we worked back in the day was literally being hands on  - handwriting entries while standing in the airport's cargo terminals.   Then came desk top computers, smart phones and less paperwork and now we generate over $100 million annually as part of a group of companies turning over $15 billion globally."
One of the reasons Susan thrived with YAMATO is because they acknowledged the importance of work/life balance early on. Susan added, "As I was raising my children, I was determined never to let it get in the way of my work nor was I going to allow work to interfere with my other job of raising my children." "YAMATO has always supported me and I hope to be a positive role model for other ambitious women in the company who have the desire to work hard and climb the corporate ladder."
In 1988 Susan was named the VP of Yamato Customs Brokers USA ("YCB").  In 2002, when YCB merged with YAMATO, Susan became Midwest Regional Manager; 2016, General Manager of Midwest Region; 2018,  Officer and SVP of Customs Brokerage Division; and now Officer/SVP of Custom Brokerage Division and SVP of Central Region.
Entering her fourth decade at the company, she oversees some of the rapid change at YAMATO. Some of the changes were anticipated, some not. "Technology is now being applied across the board to make operations as efficient as possible," says Susan. "As operations become more automated, it's also easier to share information with our customers. But something that was not anticipated was the  importance put on security after 9/11. 9/11 changed everything in regards to customs and shipping. YAMATO is now at the forefront of handling shipping logistics as well as helping to keep our ports of entry safe."