YAMATO'S UNMANNED FLYING DELIVERY SYSTEMS CLOSER TO REALITY
11.12.2019 | Category, Blog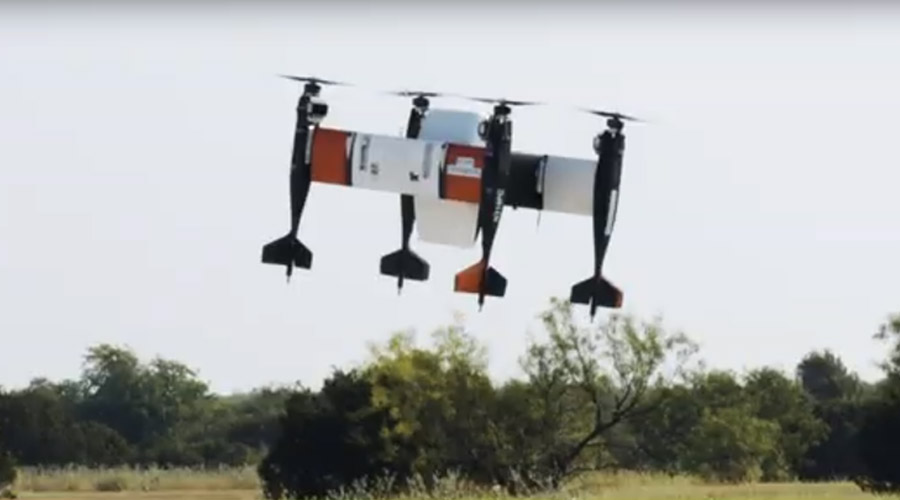 In January we reported that YAMATO and Bell Helicopter were collaborating on electric vertical take-off and landing (eVTOL) vehicles for parcel deliveries. We are pleased to report that development is quickly heading towards real world use.
In late August, YAMATO and Bell successfully conducted their first joint demonstration of Bell's Autonomous Pod Transport 70 (APT 70) and YAMATO's Pod Unit for Parcel for Air-transportation (PUPA). The demonstration, which took place near Fort Worth, Texas, positions YAMATO one step closer to proving the viability of Unmanned Flying Delivery systems.
Not only was the safety and airworthiness of the APT 70 craft demonstrated, but also the "ground worthiness" and ease of cargo handling during loading and unloading. YAMATO's PUPAA70XG performed admirably, being a cargo pod that can carry up to 70 pounds attached to Bell's eVTOL aircraft.
"Yamato Group's mission is to make a better world through innovation of logistics and enhancing customers' experience, as it has been in the past 100 years since its establishment." said YAMATO President Yutaka Nagao. "As for a radical innovation such as this project, we believe that the practical usability for our staffs who directly serve the customer as shown in our demonstration is the key to its realization. Having the success of the demonstration today, we shall accelerate our technical and service development to enter our innovative service by the mid of 2020s."