YAMATO Employee of the Year – Eastern Region – Akemi Russell
04.28.2022 | Category, Blog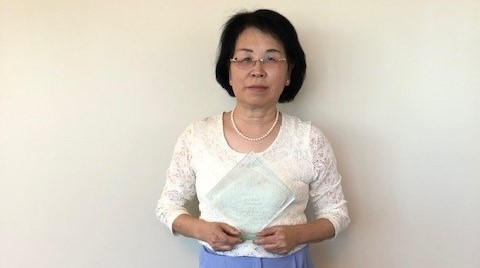 Congratulations to Akemi Russell, who works in our moving division out of our Atlanta office. Both customers and co-workers appreciate her positive spirit while helping to relocate employees between the U.S. and Japan.
Russell is very "hands-on," responsible for estimating the cost of every customer move. She does the hard part, making sure that nothing is missed when someone needs to move all their possessions across the ocean. It's a very important job in one of Yamato's most important markets.
Atlanta itself is the 10th largest economy in the country and 18th in the world with an estimated GDP of over $350 billion.
Akemi is no stranger to Yamato. Before working for the company, she always used the company's innovative TA-Q-BIN parcel service while living in Japan. "I was very impressed with their good service," she says.
Working at Yamato, she quickly realized that customer service and satisfaction was the most important part of the job. "Responsibility and honesty are also important," she adds. "I enjoy working with people, and getting to meet new people. My co-workers are great people too, like family."
She also loves living in Atlanta, spending time with her daughter and granddaughter when she's not busy cooking, gardening, sewing and entertaining.