YAMATO Employee Spotlight – Ann Kinloch – Export Operation Supervisor
10.13.2021 | Category, Blog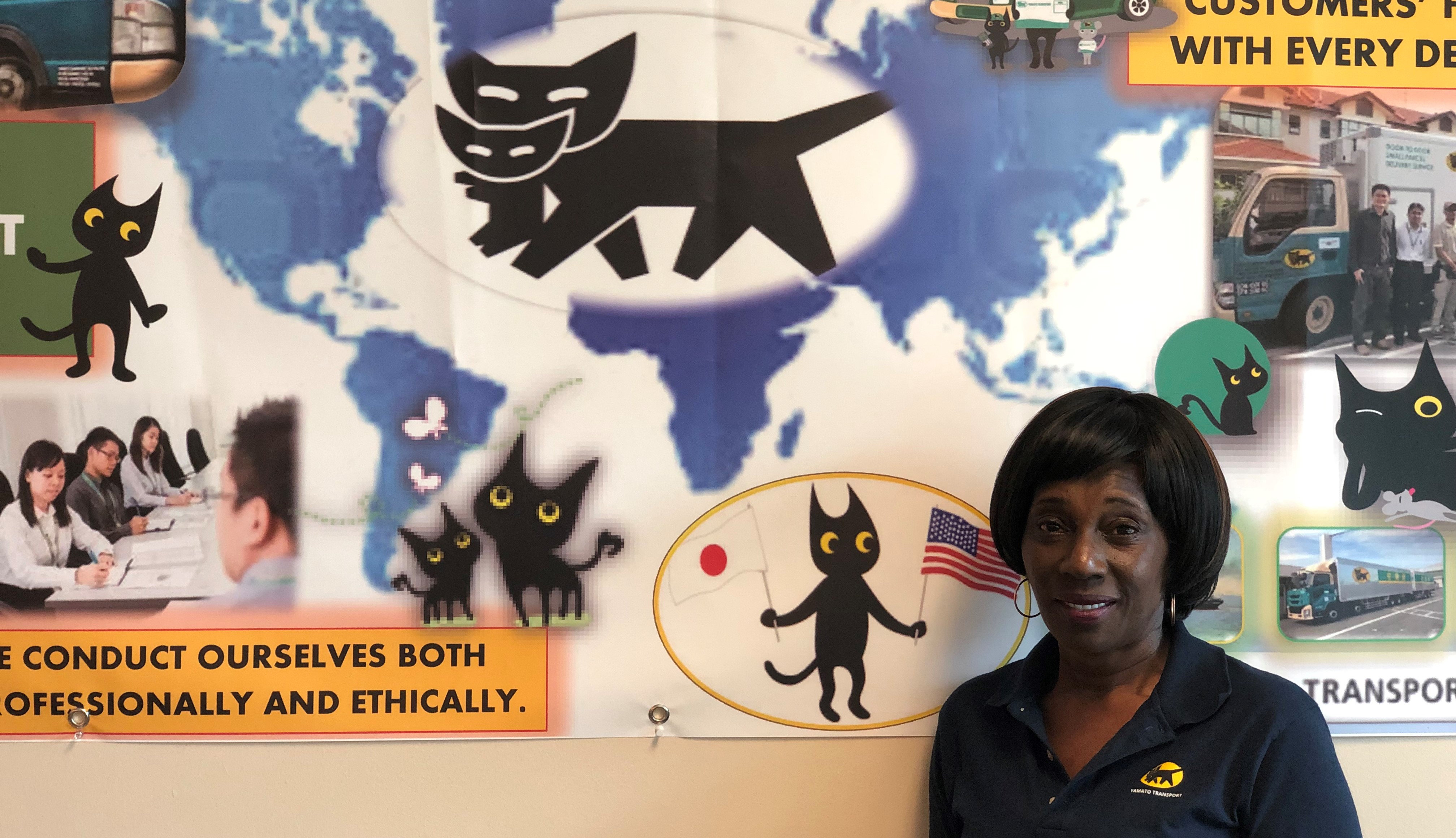 Ann Kinloch (full name, Westeria Covington-Kinloch) has been working out of YAMATO's Atlanta office since May 1997. Her "all hands-on deck" approach to her work as Export Operation Supervisor has served YAMATO clients well over the years. Her supervisors call her "the glue" that holds the Atlanta office together.
She feels her greatest challenge now is to pass the torch to a new generation of YAMATO workers. "The world of shipping is not like when I started 35 years ago," says Kinloch. She first started her career in freight with Avon. "Everything back then was done with typewriters, but customers still asked the same question, "where's my freight," says Kinloch with a laugh.
Outside of work, Ann spends time with her husband, now retired, and her son, who just ended his enlistment with the Marine Corps. She's active in her church, where she volunteers as Treasurer and heads up the food pantry that serves the local community.
While many tasks have become automated over the years, Ann and her team continue to be committed to helping customers and providing supply-chain solutions for them when they have problems. "No matter the task at hand, we all work together throughout the company as ONE YAMATO to do what is best for all our customers, large or small," says Kinloch. "Our customer-centric business model works, which is why we are still here and growing - Here's to the future!"