YAMATO Employee Spotlight – Haruka Horn
08.30.2021 | Category, Blog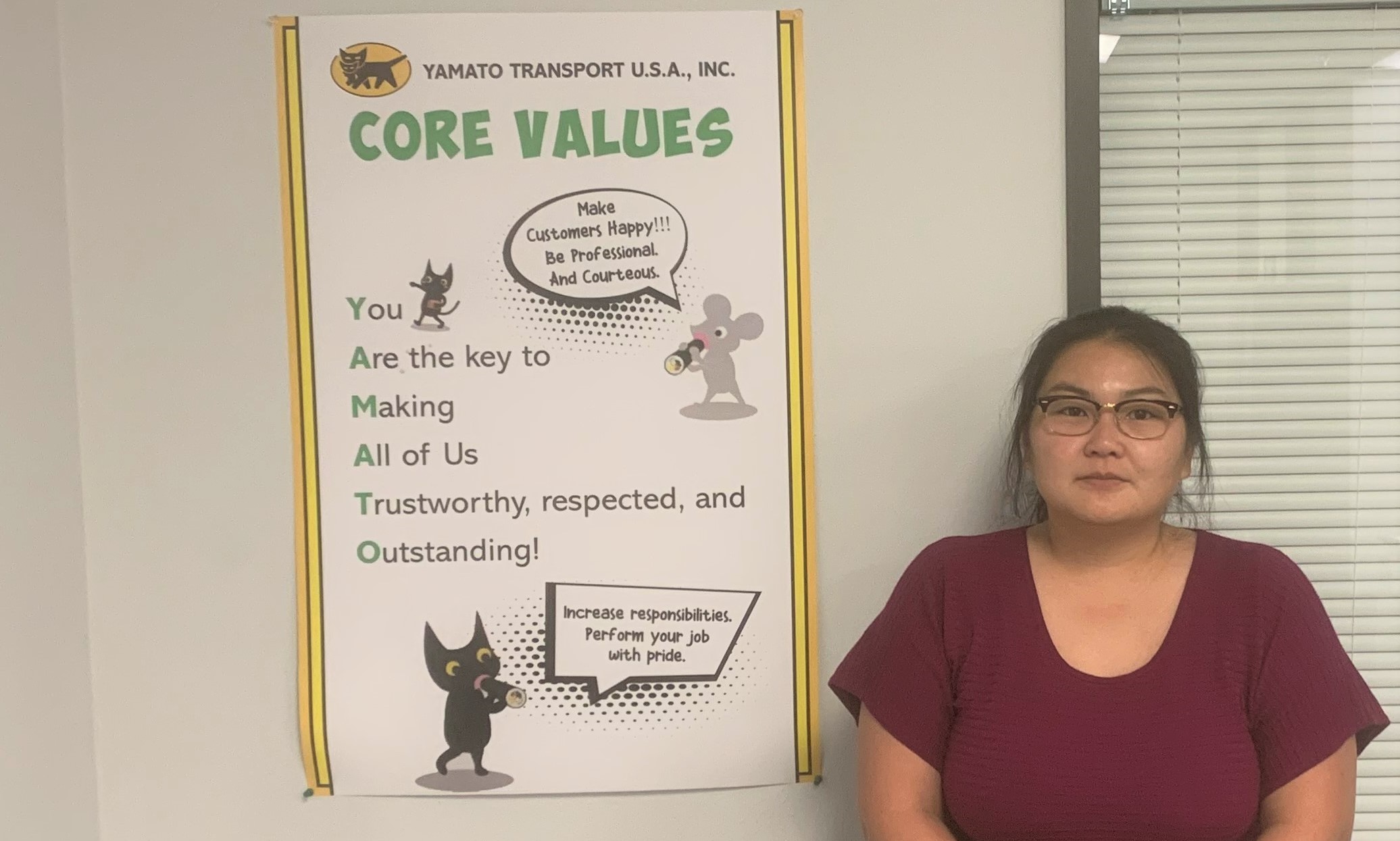 In every successful business, there are employees that go the extra mile for the customer. They smile, provide excellent customer service and operations, even jump on the warehouse forklift when necessary.
Meet Haruka Horn, who works in YAMATO's Houston satellite branch, bringing a "all hands on deck" approach every day at work. Haruka started at YAMATO in 2013, moving from Iowa after receiving training in graphics.
Both her supervisor and fellow employees refer to her as a rock star, her customers feel the same way. Not only is Haruka influential in her Texas branch, but her impact on the company via YAMATO's Core Values workshop is felt all the way back in Japan. Her famous ear-to-ear smile is infectious as she helps people move, complete import/export work and keeps cargo moving.
She says the job all boils down to efficiency and her approach to work is simple. "Everyday is a new opportunity to see what we can do more efficiently," says Horn. "When I started this job, I made mistakes, but every time I reached out, my coworkers from all over the world helped me learn and understand. The most important thing is the customer - the customer is everything!"