YAMATO Employee Spotlight – Katsuyo Delauder
05.18.2021 | Category, Blog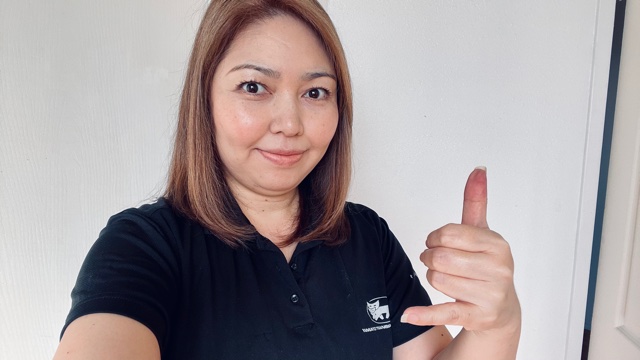 Katsuyo Delauder is the branch manager of YAMATO's Honolulu branch. She is the first female branch manager in YAMATO history. Known for her tireless work ethic and customer service skills, Katsuyo has helped the Hawaiian operation thrive, even in the middle of the COVID pandemic.
"Honolulu is all about the hospitality industry, when that shut down last year because of COVID, ecommerce from the island exploded," says Delauder. "Our warehouse handles fulfillment from many retail websites, shipping everything from chocolates and kona coffee to other in-demand Hawaiian agricultural products around the world."
Katsuyo was born and raised in Yokohama, Japan. She moved to California in 1991, then to Hawaii in 1996, working for a Hawaiian quilt factory, then a wedding company. She started working at YAMATO in 2002, her first assignments working B2C, while learning about shipping and import/export regulations. Katsuyo became Honolulu branch supervisor in 2008, operations manager in 2011 and then promoted to branch manager in 2017.
Being in a historically male-dominated shipping/delivery industry has not deterred Katsuyo from moving her career forward. "I'm here to think forward, to grow YAMATO services, while doing my best to help every customer.," she says. "I'm very aggressive in the search for new business and very proud to offer YAMATO services to prospective customers."