YAMATO Employee Spotlight – Steven Fujimoto
01.13.2020 | Category, Blog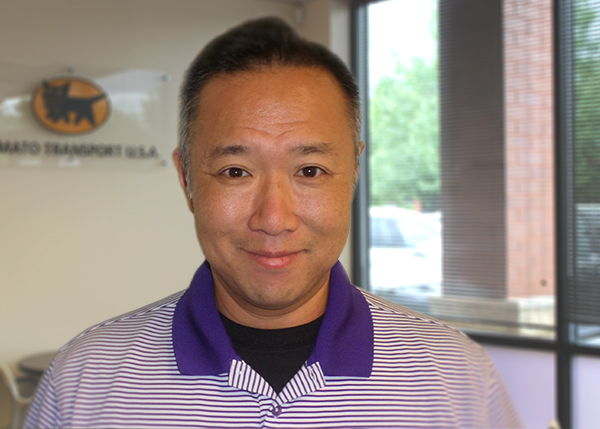 Steven Fujimoto works out of our Atlanta office as one of Yamato's newest sales representatives. Already a high performer, his path to success proves that one doesn't need an extensive background in freight forwarding and/or logistics to build a successful new career.
Fujimoto formerly did sales for wagyu beef imports from Japan. He also worked sales for Asahi beer in the US. With no prior shipping or freight experience, he joined Yamato last May, quickly becoming one of company's top sales reps.
He attributes his success to Yamato's training and the tremendous support of his Atlanta coworkers. "No matter what part of the world, people like receiving and sending things," says Fujimoto. "At the start, I didn't know much, but I love communicating with people. This job, more than anything, is about human relationships. I have strong ties to both the customers and my Yamato team. Everyone here is very friendly and quick to answer my questions. We want customers to know what makes Yamato superior; namely price, speed, reliability and security." Fujimoto spends most of his time out in the field, calling on businesses in the Atlanta region to introduce them to Yamato offerings. "I aim to enhance our credibility every time I see our clients, " he says.
As for his future with Yamato, Fujimoto says, "I'm learning something new every day. I don't know everything, like my close colleagues who have been with Yamato for thirty years. The work is very exciting and quite challenging as every country has different laws, rules, and customs. But I really enjoy going deep in my understanding and learning about the fast paced world of global freight forwarding and logistics."  If you are looking into importing or exporting any type of freight, large or small, into or out of USA, be sure to give Yamato a call and visit their website at https://www.yamatoamerica.com/