YAMATO Makes Tracking and Tracing Easy With Innovative Trade Management Dashboard
01.22.2020 | Category, Blog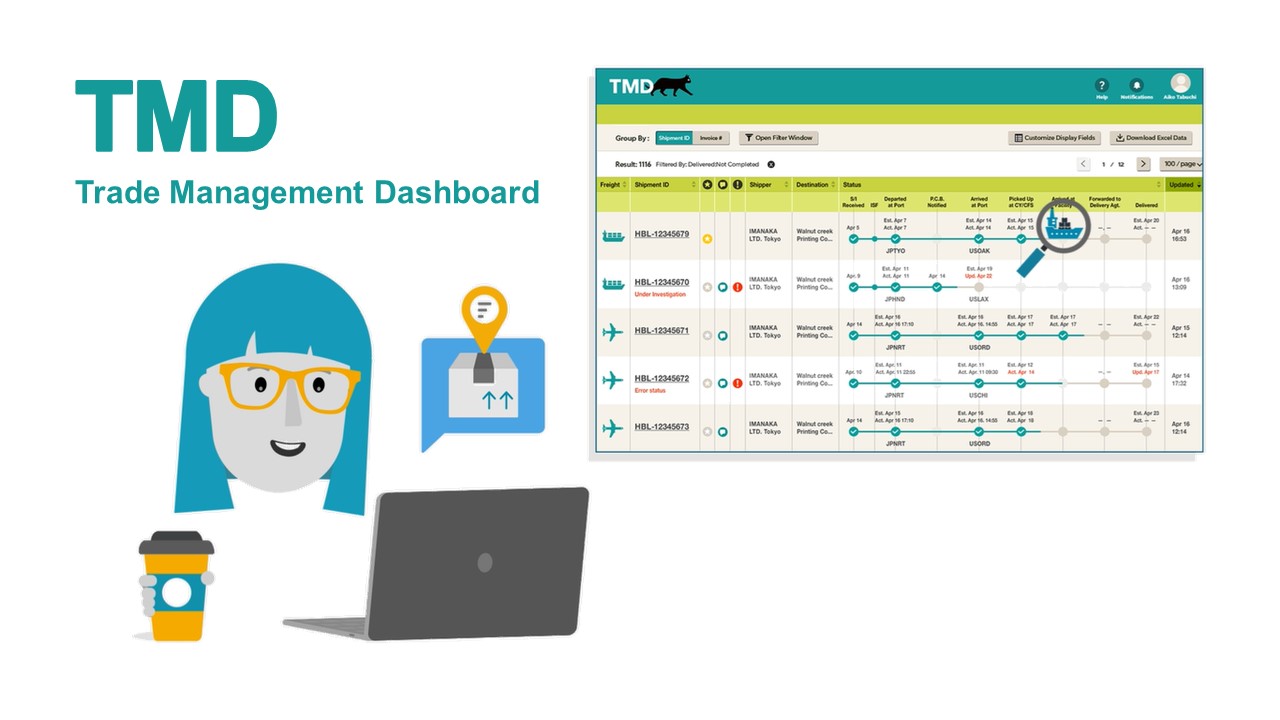 Where is my cargo? In a complicated global supply chain, that is the most often asked question. Things get complicated when moving numerous pieces of freight by air and sea around the world. Knowing the status of your shipments is key to running a smooth operation.
Enter YAMATO's innovative Trade Management Dashboard, or TMD. With TMD, you can easily track and trace your imports from origin to destination in real time and obtain regular updates all from one easy to navigate, user-friendly dashboard.
YAMATO'S Trade Management Dashboard has numerous useful features. You can set up email notifications to alert you in case of delays or to simply provide you with a status update. There is also a useful Message and file sharing function for each shipment to keep everyone on the same page. With the dashboard, all your information is in one place. Want to analyze the efficiency of your supply chain? YAMATO's TMD also enables you to upload a detailed summary of all your shipments for analysis.
Make informed business decisions with YAMATO's TMD. It's free for all YAMATO USA import brokerage customers. Starting your own custom dashboard is easy. Just contact us at tmd@yamatoamerica.com.