YAMATO TEAM MEMBER SPOTLIGHT – Jose Carlos Clemente
02.18.2020 | Category, Blog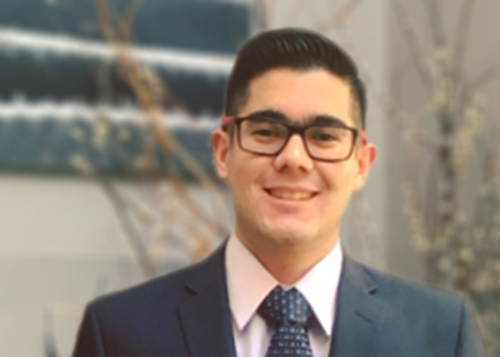 Jose Carlos Clemente works in YAMATO's Mexico City office. The last couple of years have been a whirlwind for him, never having thought about applying his hard-won degrees in both Accounting and Law to worldwide shipping and logistics.
"I didn't know anything about YAMATO, or the shipping industry," says Clemente. "It's an amazing industry, and an opportunity to refine my skills in customs, tax, accounting and free trade agreements. As a kid in Chiapas, Mexico, I never dream that I'd travel for work to global cities of commerce like Tokyo and Singapore. These overseas experiences have been most extraordinary for me, both personally and professionally. Thanks to YAMATO, I've been able to learn from some remarkable people in a short amount of time."
Clemente, now 25, was born and raised near the Guatemala border, in Tuxtla Gutierrez. Determination and grit are apt descriptors for him. Like many young people, he worked several part time jobs to help pay for his education. Clemente started applying his accounting skills right away, helping people, primarily female entrepreneurs, obtain small business loans and financing for their start-up businesses.
Two years ago, Clemente moved from Chiapas to Mexico City, where he began as an Accounting Assistant and quickly moved up to Accounting Manager for YAMATO Mexico. "Originally I was looking for a job at another company, but because of my skill set, an associate recommended I interview at YAMATO," he says.  What impresses Clemente the most is the atmosphere of family and team that permeates the company. "I believe that I'm part of a big YAMATO family with colleagues all over the world," says Clemente. "We truly do everything we can to serve our customers, knowing that to strive for perfection is rewarding and becomes self-motivating."
Now at YAMATO, Clemente has set his sights beyond accounting and law. "I'd like to continue expanding YAMATO with various business development programs. It's about creating efficiencies in every department, while continuing our One YAMATO experience," he says.