YAMATO TO HOST E- COMMERCE SEMINAR IN LOS ANGELES
10.10.2019 | Category, Blog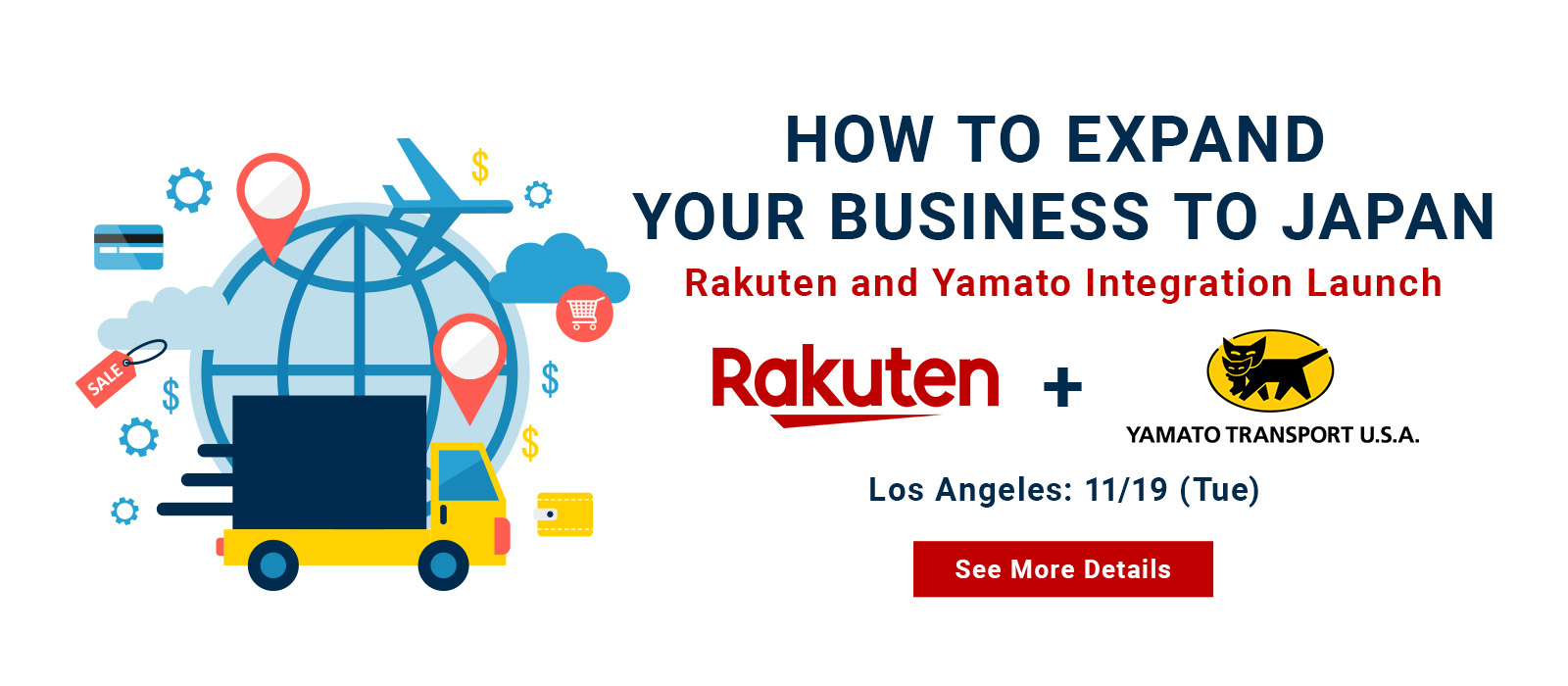 Want to grow your e-commerce business in Japan? YAMATO is here to help you do just that, courtesy of seminars and a service integration launch between our company and Rakuten, the largest e-commerce site in Japan.
Rakuten is an amazing e-commerce gateway (and one of the world's largest online marketplaces based on sales), instantly plugging your company into 80 percent of Japan's consumer population. YAMATO will show you how to assimilate your business into one of the most popular online marketplaces on the planet.
We are offering free registration to the seminar in Los Angeles (Tuesday, November 19, at 12:30 pm at the Miyako Hybrid Hotel in Torrance, California).
The seminar is structured to provide you with 1.) the latest information on Rakuten's e-commerce and YAMATO logistic services, 2.) provide the details on YAMATO's integration with Rakuten and 3.) support you in developing your online business.
Click here to get all the details.